Man-made Images Photo-gallery, Mountcharles, Co. Donegal will celebrate its 5th anniversary this September. The gallery will mark this occasion with a special exhibition: A Retrospective.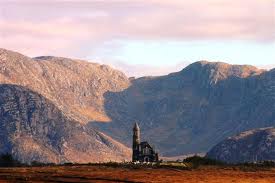 All artists who have exhibited their work at Man-made Images over the past five years will be represented in the exhibition with one iconic photo. On show will be images by:
Miss Aniela, Rebekka Guðleifsdóttir,  Carsten Krieger,  Stuart Quate, Steve Bloom,  Jamie Heiden,   Peter Mc Cabe,  Alan Reevell, Bohoe Joby Hickey,   Gail McGowan,  Ilse Schrama, David Creedon,  Séan Hillen Kieran D. Murray,  Marie Cécile Thijs, John Darch,  Dolph Kessler,   Ric O'Reilly,  Marian van de Veen, Johnny Gallagher,  Michael Kienitz and  Marcel Otten.
The launch of A Retrospective will coincide with the making of a film about Man-made Images to be seen online – at a later stage.
This exhibition, showing the best & the good of photographers from Ireland, mainland Europe and beyond, will run from 18th September – 24th December 2011 at Man-made Images Photo-gallery, the first and only commercial gallery in Ireland – solely dedicated to the art of modern photography.
Ends
Tags: