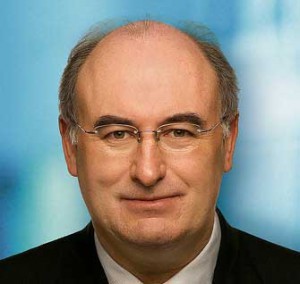 EXCLUSIVE: Environment and Community Minister Phil Hogan tonight vowed to save services affected by the closure earlier today of Meitheal Forbartha na Gaeltachta.
In a statement to donegaldaily.com, the Minister said: "It is understood that, following their analysis of their financial situation, the Board of MFG concluded that they had no other option other than to cease trading.
"Department officials, in conjunction with Pobal, are working to ensure a co-ordinated approach is taken to the outstanding technical issues in relation to finalising funding and payments.
"The Department is anxious to define ways to ensure that Gaeltacht residents do not lose services and will explore alternative methods for the delivery of these services as a matter of urgency."
The closure of the organisation, as we reported this morning here: (https://www.donegaldaily.com/2011/09/08/gaeltacht-stunned-by-closure-of-funding-group/), has devastated the Donegal gaeltacht and six other gaeltachta around the country.
Here in Donegal it has hit minibus services on the islands, school bus services and even the insulation of the homes of elderly people.
Fifteen staff have lost their jobs and more than 80 others are now out of work as funding has stopped.
MFG faced financial ruin because of a number of legal cases in Donegal and Galway which cost hundreds of thousands of euro after MFG lost the unfair dismissal hearings.
Tonight Deputy Pearse Doherty said the Government needed to explain why it didn't appear to know that MFG was in trouble when "everyone else did."
He insisted: "There are serious questions especially as many workers had been on protective notice. That should have set alarm bells ringing."
Deputy Doherty said he had met workers today and they were 'utterly devastated' and had been 'left high and dry with no point of contact.'
Independent Deputy Thomas Pringle has called on the Government to release emergency funding to allow the re-instatement of the Rural Transport Programme following the closure of MFG Teo.
Deputy Pringle said: "Many people in the Gaeltacht were devastated this morning to discover that their vital school and other transport services were not running.
"The announcement yesterday evening by the board of MFG that they were winding up the company triggered the removal of the service by Pobal. Pobal contract the rural transport to MFG and they informed the providers that the service was being removed last night."
Deputy Pringle said he had spent today in talks with Pobal in a bid to get the transport scheme running again. School bus services and minibus services on the islands have been hit.
The Independent TD said: "I have been in contact with Pobal today to demand that the rural transport be re-instated as a matter of urgency. They have informed me that they hope to have it back as soon as possible and will be working to achieve this' continued Pringle.
"As it now appears that the staff of MFG have been on protective notice there was plenty of time for Pobal to put a contingency plan in place, there seems to be a complete lack of joined up thinking on this matter through the Department of Transport and Pobal.
"It is a case of the left hand not knowing what the right is doing. The Government has serious questions to answer."