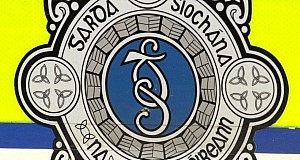 A MAN wanted by gardai in relation to a burglary in Donegal yesterday is believed to have taken to a lake to escape.
Three men are being questioned about the incident in which took place at Assaroe Lake yesterday afternoon.
Gardai are contining their search for a fourth suspect today.
Sources say the thieves made their getaway by car from Ballintra in the direction of Ballyshannon and made their way out the Belleek road.
They they turned off at the Cliff road. It's believed one entered the lake near the ESB station and began to  swim to other side of the lake. Three other men were detained nearby following the burglary in Ballintra.
Gardai are appealing to farmers or anyone who noticed anything suspicious in the area to contact them at Ballyshannon Garda Station on 0719851102.
Tags: