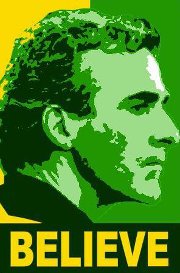 AT last there has been some more recognition of the achievements of Donegal manager Jim McGuinness.
It appears the defensive tactics of our Jim are being compared to those of one Giovanni Trapattoni!
That's right – the manager of the nation's soccer team, it seems, has learned a few things from the Glenties man.
So says Irish Times journalist Carl O'Malley!
And who are we to disagree. If defensive tactics worked for the soccer heroes in Moscow against Russia (and the nation is delighted), then what's the big deal?
You can read what else he has to say here:
www.irishtimes.com/newspaper/sport/2011/0908/1224303699378.html
Tags: