BY HEATHER BROWNE: Manorcunningham Pipe Band recently finished their 2011 season by parading the village with their array of trophies and would like to thank the local community for turning out in large numbers to show their support.
Councillor Paul Canning and Deputy Charlie McConalogue as well as many invited guests were in attendance and praised the band on their very successful year.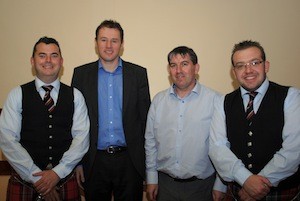 Under the guidance of Pipe Major Gordon Carson, Pipe Sergeant Geoffrey Parke and Drum Sergeant Alan Laird together the band has had the best year in their history.
The hard work from all the members this year paid off and after competing at 9 competitions both locally and in Scotland they obtained 6 1st place prizes including the All Ireland, British and Ulster titles in grade 3A and 2nd place in the European and World Championships.
This success throughout the season led to the band being awarded Champion of Champions in Grade 3A.  The band have now won their 5th All Ireland title in their proud history and are now on their 3rd promotion in 4 seasons and will compete in Grade 2 in 2012.
The band would like to thank their many supporters who traveled with them each week and shared their success.  They would also like the congratulate their neighboring bands Thiepval Memorial Convoy and Letterkenny and District on their success in the 2011 season.
* WANT TO BE A VOLUNTEER CORRESPONDENT FOR DONEGALDAILY.COM? SEND YOUR NEWS AND PIX TO INFO@DONEGALDAILY.COM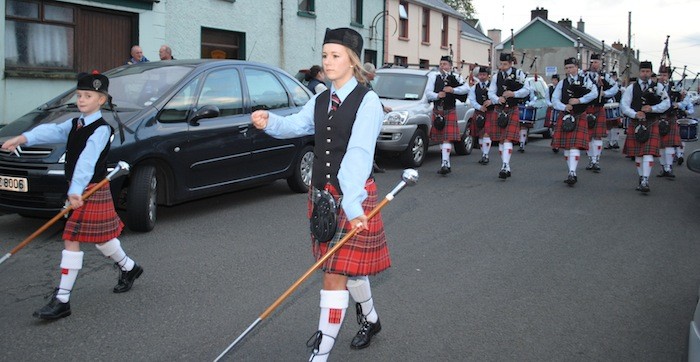 Tags: