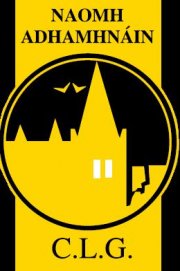 EXCLUSIVE: St Eunan's GAA club is to hold an emergency meeting tomorrow evening (Thursday) to discuss a row over parish boundaries with junior club Letterkenny Gaels.
A huge number of club members are expected to attend the meeting which is being held at St Eunan's clubhouse at 8pm.
Under plans launched by the Gaels, St Eunan's would draw players from the parish of Conwall and Leck whilst the Gaels would have sole access to players in the parish of Aughaninshin.
This has caused uproar amongst diehard Eunan's members – many of whom live in the Aughaninshin end of the town and whose families have been with the club for generations.
Mediation between the two clubs has so far failed, mainly because St Eunan's is angry that the Gaels is in breach of an agreement reached when the junior club was founded when both sides agreed to give players the choice of which club to join in Letterkenny without referral to boundaries.
The Gaels however have since insisted on changing this agreement.
"Forcing players to line out for a club with which they have no attachment, either emotionally or otherwise, will destroy the GAA in Letterkenny," said one St Eunan's insider.
"The club and its members will fight tooth and nail to stop this."
A Gaels source told donegaldaily.com: "A bye-law exists separating the parishes and we want that implemented. St Eunan's want it all their own way."
Tags: