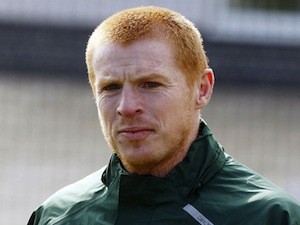 CELTIC travel to Madrid on Thursday evening (with a few Donegal supporters in tow) hoping to make the most of their reprieve in the Europa League.
And manager Neil Lennon believes games against the Spanish giants – as well as Italians Udinese and French side Rennes (in the Celtic Breton region) – is a chance to allow players to shine.
"It means a lot to be in this competition and I think it means a lot to the supporters," said the Lurgan man.
"It is a fantastic group and all we are looking for from the players is to do themselves justice.
"We believe we have a very talented group of players who can develop into a very good team if we can keep them all together and this will be part of their development," said Lennon.
"But I don't want them to see it as a learning curve, I want them to play strong and try to get a positive result and go forward from there.
"Qualifying would be nice, but it is a top-quality group and I'm not looking that far ahead.
"Thursday will be a good marker for us. Atletico will probably be favourites for the group.
"But I'm hoping we can qualify and if we can maintain our home form that we have shown over the years then we have a very good chance.
"Obviously our away form has to improve and if we can pick up some points away from home, who knows?"
Neil is expecting a tough game against the Spanish side.
"They have real quality and strength in depth. We watched them on three occasions, twice in La Liga and they were unfortunate not to get something against Valencia.
"They won this competition not too long ago so their pedigree is up there with any of the clubs in Europe.
"We know it's going to be a huge game, it's going to be a big jump in quality from what we are used to in the SPL but these are the games we want to play in and it's a great challenge for us all."
Scott Brown won't make the trip to Spain – but should return in time for Sunday's Old Firm clash with Rangers.
Tags: