Another raft of fines issued by the new Go Safe speed camera company have been put on hold.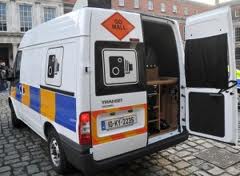 The summonses came before Letterkenny District Court this morning relating to fines for across Donegal.
However Judge Paul Kelly was forced to adjourn the cases after solicitors objected to the summonses.
Solicitor Patsy Gallagher and a number of other legal eagles will claim the summonses are not valid because they are being brought to court by An Garda Siochana.
However they will claim the summonses are not valid because they were initially processed by Go Safe operators who they claim are not legally entitled to do so.
Garda Inspector Kevin Gately said the summonses were perfectly legitimate as the Gardai were acting on information given to them by members of the public – the Go Safe operators.
Judge Paul Kelly adjourned all the cases until November 17th to hear submissions from the Gardai and defendants.
The latest issue with speeding fines comes less than a week after Judge Kelly was forced to throw out a number of summonses at Buncrana Court.
A number of people told the court that they had simply not received speeding fines to their home addresses.
Judge Kelly was left with no option but to dismiss the cases.
A subsequent investigation by Domneagldaily.com discovered that letters sent by the Go Safe operators are not sent by registered post and cannot be accounted for.
Ends
Tags: