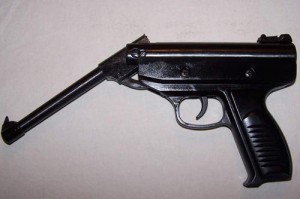 GARDAI have confirmed today that they are investigating the possibility that a maniac has tried to shoot schoolchildren on a school bus in the county.
The incident happened ten days ago – on Wednesday, September 7th – as a Lough Swilly bus packed with children from St Eunan's College and Loreto Secondary School was taking them home.
Two windows in the bus "exploded" shattering children with glass as the bus reached the Raymochy roundabout. No-one was hurt.
The driver managed to slow down and check that the children were unhurt.
Now after ten days of investigations, a garda spokesman has confirmed: "We are looking at the possibility of a pellet gun. There haven't been any arrests at this stage and the investigation is continuing."
A spokesman for Lough Swilly Bus company, in a statement, confirmed: "The bus was on the way to Newtowncunningham at the time. We are as baffled as the gardai. We know it was something that came from outside the bus. We didn't find anything inside.
"The matter was reported to gardai and a number of people have been interviewed."
Tags: