The BEO extravaganza booked for Letterkenny's RCC on Oct 20 has run into difficulties.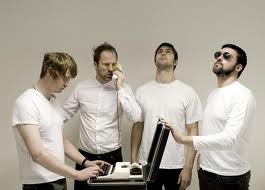 The event has a typical crowd of up to 200 transition year students from all over Donegal.
The event is designed to bring students together for a workshops and music events which are all promoted using "an cupla focal".
On this occasion the event committee have booked 410 students to the event to find out late last week that the capacity of the RCC is 250.
Oonagh Ni Chleirigh a member of the committee that organized BEO for this summers Errigal Arts Festival stated that it was great to see the increase in the BEO event.
Asked what was responsible for the sudden increase in numbers, Oonagh suggested that it was down to a combination of increased TY class sizes, the positive feedback from the summer Gigs and the reviews that headliners Le Galaxie got from their Electric Picnic slot last Saturday. It seems they were one of the outstanding acts of the weekend.
BEO are now looking for help to accommodate the large crowd on the afternoon of Thursday October 20th. Anyone with possible suggestions can contact organizers at seos@eircom.net.
Ends