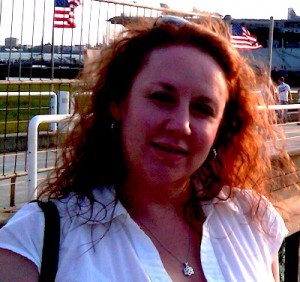 SEARCH teams will today comb 3o square kilometres of countryside in and around Glencolmcille in a bid to find missing American tourist Kelly Jones.
The last confirmed sighting of red-headed Kelly, from Georgia, was 11am last Saturday. Someone matching her description was possibly seen later that same day hiking in the area.
The 41-year-old had been in Co Donegal for ten days and is a keen hiking enthusiast.
Last night volunteers from the Donegal Mountain Rescue Team as well as local people and Coastguard personnel searched outhouses and ditches in and around the Glen for any sign of the American woman.
Today more teams – again supported by the Sligo Coastguard helicopter, will search a vast area from the Beefan and Garveross Mountain north of Glencolmkille to Sliabh Liag to the south.
Local people say Kelly Jones was seen out and about walking in the area since her arrival just under a fortnight ago for a hiking holiday in countryside which attracts tourists from all over the world.
She is said to have a ready smile and cheery attitude and was staying at the hostel at the Malinmore adventure centre, a couple of kilometres from Glen, not far from the not disused local Ostan.
All her belongings were left there – sparking fears that something terrible may have happened to her.
"We pray she is all right," said one local man at the Naomh Colmcille GAA club where volunteers have been laying on soup and sandwiches for the search teams.
"We are hoping for the best, but fearing the worst at this stage. We have looked everywhere up there."
Mountain Rescue spokesman Brian Murray said today's search will focus on a wide area again.
"We've searched everywhere you can as a team and the helicopter has looked everywhere else," he said.
"We will keep on going and hopefully Kelly will be found."
Tags: