PICTURE EXCLUSIVE: This is the old building where American woman Kelly Jones was found alive earlier today.

The 41 year old had been missing for four days since going missing in the Glencolmcille area on Saturday last.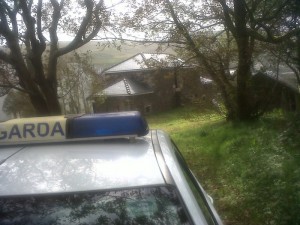 Despite a massive search of the surrounding area including Sliabh Liag, no sign of Ms Jones was found.
However she was found around 12.30pm in the Old Rectory in Glencolmcille in the townland of An Tsraid – just a few hundred yards from where the search was being co-ordinated at the Naomh Columba GAA pitch.
Her injuries are not life-threatening but is suffering from hypothermia and is very disorientated.
She was found by members of the search party accompanied by local Gardai.
PRO of the Donegal Mountain Rescue Brian Murray said "She has a number of cuts and bruises and was very disorientated. She has been taken to Sligo General Hospital for treatment.
"This is terrific news that Kelly has been found and everyone is just so delighted that we now have a happy outcome".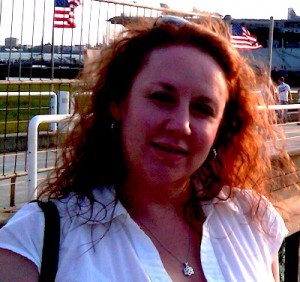 The search and rescue helicopter from Sligo has now taken Kelly to Sligo General Hospital.
Her father is not due to arrive in Donegal until Friday where an emotional reunion is expected.
A Garda spokesman told us "It really is a miracle. She has been missing for almost four days which is a very long period of time.
"She is in good form but she is suffering from hypothermia. However apart from that she has no significant injuries," he said.
Ms Jones, form Georgia, in the USA, had been in Donegal for ten days before she went missing.
A huge search co-ordinated by the Donegal Mountain Rescue team has been ongoing since Sunday last when the alarm for the missing woman was raised.
Ends
Tags: