The town of Raphoe was in shock last night as news emerged about the sudden death of Ambrose Gormley a long-time barman in Friel's bar in Raphoe.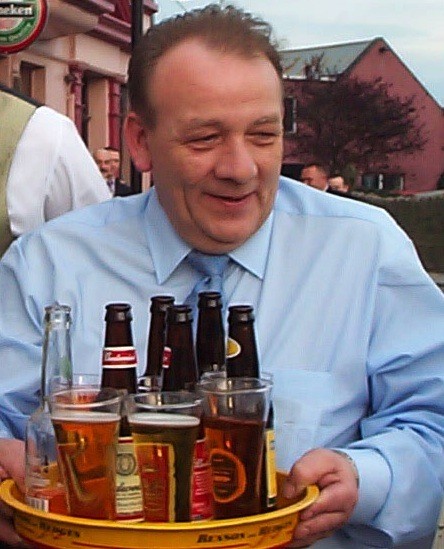 A well-known and jovial man, Ambrose was hugely respected by young and old alike in the town and his sudden death sent shockwaves across the community.
Shocked friends posted many tributes to the affable barman on Facebook throughout the evening as the town struggled to cope with the shocking news.
"He was the face of Friel's Bar in many ways, everybody knew him and he was always friendly and jovial.
"He was one of those great old school barmen, the kind who'd remember your order all night, even if the bar was packed. His passing came as a huge shock and he will be very sadly missed," one local told Donegaldaily tonight.
As a mark of respect Friels, where Ambrose had worked for decades, closed its doors immediately this evening.
Raphoe Town Football Club has also postponed its presentation night which was due to be held this Friday night.
Ends
Tags: