A family were forced to abandon their holiday to Co Donegal after they were abused and had their camper van pelted with eggs by local thugs.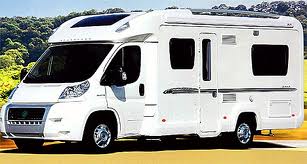 Eoin McMahon and his family had travelled to the Inishowen Peninsula for a family holiday last weekend.
The family arrived at a scenic area known as the Pollen Bay in Ballyliffen and decided to stay for the night after their children began to play at a local playground.
However their tranquil evening was destroyed when thugs attacked them by hurling abuse at them and even pelting their van with eggs.
Dad Eoin, from Waterford revealed "We pulled into the Pollen Dam area and we thought it was a lovely place and the kids were enjoying themselves in the playground.
"We decided to stay the night because everything was going so well. The kids went to bed and myself and my wife were about to do so when we were disturbed by lads in cars playing really loud music.
"I think I took them by surprise when I went out with a flash light but they got very annoyed.
"They drove off but they came back a while later and parked up at the back of the van and began to pelt the van with eggs and shout abuse.
"In the end my wife just said to me that it wasn't worth it and we left," he said.
To add insult to injury Eoin's camper van got stuck in a laneway the following morning after they had been forced to move on a few miles up the road.
Eoin said despite his nightmare, he will not be put off returning to Donegal.
"We have been to Donegal many time and this is the first time something like this has happened.
"I suppose you get thugs like this everywhere you go but it will not put me off coming back to Donegal," he said.
Locals in Inishowen are shocked by the treatment dished out to the McMahon family.
Susan McMonigle of the Ballyliffen Local Development Company said she hopes those behind the attack are caught.
"This undoes a whole lot of good work. The people who meted this out to Eoin and his wife have destroyed out reputation today. It is not the way people are treated in Ballyliffen and I hope it will never happen again.
"Ballyliffen is one of the most friendliest little places you could go to and everyone who comes here says that," she said.
Ends