A hushed silence fell over Letterkenny today as the funeral cortege of one of its best-known and respected citizens made its way down the town's Main Street.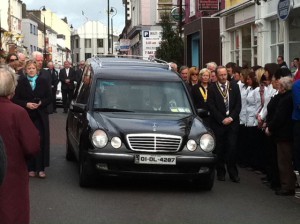 Businessman and proud community activist Jim McCormick always put the town before his needs as the main instigator of its Tidy Town efforts.
And today the people of Letterkenny came out in their hundreds to say a final and fond farewell to the popular pharmacist.
Mr McCormick, 69, died suddenly in Spain last week while on holiday with his loving wife Fionnula.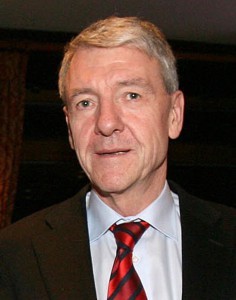 There were many tears shed as Jim's funeral cortege stopped outside Magee's Chemist – the business he helped develop for so many years and which he only retired form earlier this year.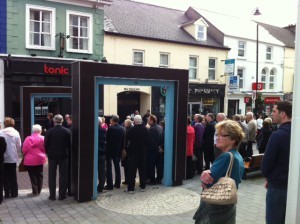 Among those who paid their respects to Mr McCormick were members of Letterkenny Town Council, Donegal County Council and many ordinary people from the Cathedral Town.
Traffic was brought to a standstill as the local Garda Traffic Corps directed by Garda Sgt Mick Foy marshaled the funeral cortege down the street.
Among those who said a final fond farewell to Mr McCormick included Cllrs Tom McCrossan, Ciaran Brogan, Dessie Larkin, Gerry McMonagle, Jim Lynch, Jimmy Kavanagh, Pascal Blake and Tagdh Culbert.
Members of Magee's Chemist walked behind Mr McCormick's funeral car – many in tears.
Mr McCormick's remains will be taken to Fanad where he will be buried after funeral mass at Fanavolty on Saturday.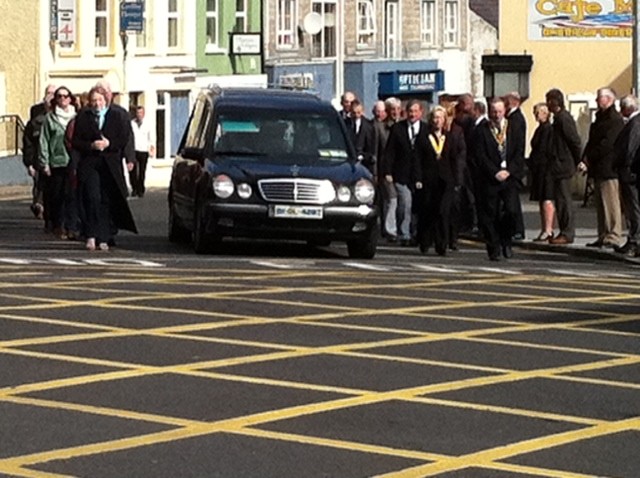 Ends
Tags: