Gardai on the Fanad Peninsula have carried out a major raid against people suspected of dealing in stolen metal.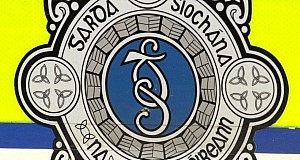 It follows a raid on a house in recent days in the Tamney area.
A number of people were detained by Gardai and questioned for a number of hours before being released.
It is understood a file on the incident is being prepared for the Director of Public Prosecutions.
It is also believed that a large amount of copper wire was seized during follow-up searches.
This is the second major raid in recent months against gangs suspected of stealing large amounts of metal.
Large amount of telephone cable was found in a farm shed also in the Fanad area a number of months ago.
Gardai suspected a very organised gang were simply cutting down large volumes of telegraph pole wire and then stripping down the wire for its copper content.
A Garda source told Doneagldaily.com "There is still a large amount of this activity going on. Metal is still in huge demand.
"We are following a number of leads as to where this metal is actually going.
"Some of these thefts are very organised indeed and hey have no fear when it comes to taking the metal – be that from roofs or form telegraph wires.
"We would appeal to anybody who knows about this activity to contact us as soon as possible," he said.
Tags: