A Judge has said he finds it "extraordinary" that speeding fines are not being received by people in the post across Co Donegal.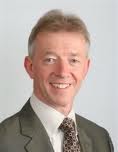 Judge Paul Kelly was speaking after he was forced to dismiss a number of fines after motorists said they had not received them.
This is the third such time that Judge Kelly has been forced to dismiss a series of summonses in recent weeks.
A number of summonses issued by the new GoSafe speed operators were dismissed recently after it was revealed they were sent by ordinary post and there was no evidence of them arriving at people's homes.
Judge Kelly said he had his own suspicions about missing post.
However because there is no record the summonses had arrived at people's home, he said he could not safely proceed with a case.
"It is extraordinary that there is a difficulty with the post in this area. But because there is no evidence of any post, I have no option but to strike these cases out.
"There is a gap in the chain in these cases unfortunately. I would be very surprised about this level of missing post.
"I have my own suspicions about these matters. I feel the State should prove its case properly and that is not a criticism of the Gardai locally.
"These are serious cases which could see people receive four penalty points and tip them over the edge.
"But the system has flaws which need to be ironed out," he said.
Gardai told the court that unless a fine is paid in the required time-frame, they can only assume the summonses have been sent out.
Judge Kelly said he had no option but to dismiss the cases at today's sitting of Letterkenny District Court despite Gardai giving evidence of operating mobile speed patrols.
Ends
Tags: