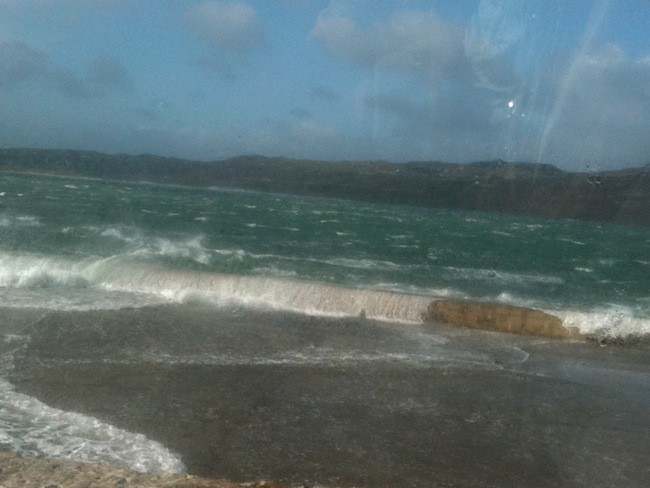 Almost 1,000 homes were left without electricity across the county today as the first signs of winter bit today.

As well as driving rain and gales, there were even the first reports of snow falling in West Donegal.
Drivers were surprised to find roads covered in sleet between Glenveagh National Park and Dunlewey early this morning.
One driver revealed 'I thought I was seeing things. The road was white with sleet. It's not a good sign if we're getting this kind of thing so early in the winter."
But it wasn't just snow which surprised many householders.
Almost 1,000 homes were left without electricity for periods of time as strong gales lashed the county as a result of Hurricane Ophelia
More than 700 customers were left without power in the Killybegs area for more than two hours while another two hundred lost supply in Buncrana and Carndonagh.
ESB spokesman Brian Montayne said crews were on standby in the event of outages.
"We had a number of outages but power was returned as quickly as possible. The forecast would suggest that the worst of the storm is behind is
"Most of the lines are brought down by falling trees and repair crews are on the ground in such an event," he said.
* Pic sent in by Aine in Port na Blagh
Tags: