One of Donegal's best-known and most-respected businessmen has been ordered to pay back a staggering €12 million to the banks.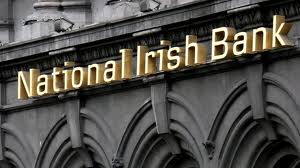 Letterkenny man Brendan Gildea has been battling with National Irish Bank for a number of months in the courts.
However the commercial court yesterday granted a summary order for almost €12 million against the developer to National Irish Bank.
Another order for approximately €6 million was granted against Mr Gildea's wife Tessie arising from the couple's personal guarantee of the debts of their property company.
There was no appearance by or on behalf of Mr Gildea, his wife Tessie and their company, Brendan Gildea Ltd (in receivership), all with addresses at Brookside Villas, Magherennan, Letterkenny, when the bank's proceedings came before Mr Justice Peter Kelly at the Commercial Court yesterday
Mr Gildea has been very ill for some time and could not appear at previous court cases because of his condition.
He had been in business across Co Donegal for more than 30 years and built some of the most highly-regarded projects and housing states in recent years.
Ends
Tags: