A number of witnesses have now come forward following the tragic death of Donegal teenager Caolan Page.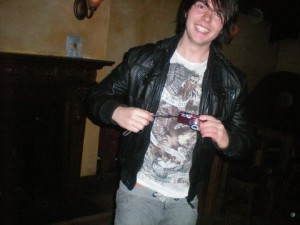 A post mortem on the 19 year old was carried out this morning.
A police spokesman said they are now studying the results of the post mortem before deciding what course of action their investigation will take.
It had originally been thought Caolan, from Upper Kildrum in Carrigans, had fallen in Derry city centre.
However the discovery of serious head injuries aroused suspicions that he may have been attacked.
A number of people have not come forward after police issued an appeal for witnesses in the Magazine Street area of the city around 2am on Saturday morning when Caolan was found.
But a police spokesman said they are still no closer just yet to discovering if Caolan was attacked or if he simply fell and suffered head injuries.
"The two factors which will have a major impact on this case is both the CCTV footage and the outcome of the post mortem.
"We are continuing to study both of these.
"Only then can we say if we are treating Caolan's death as a, b or c. That is the way things are at present.
"When we are satisfied that our investigation has been completed then we will issue a further statement," he said.
Caolan, a former student at Derry's St Columb's College, had plans to become a vet.
More than 5,000 people have logged on and left messages for the popular Donegal lad on a Facebook site set up in his honour.
Following the post mortem, Caolan's body has now been released to his heartbroken family for burial.
Ends