BREAKING NEWS: A Donegal man has appeared in court on a litany of charges including sexual assault.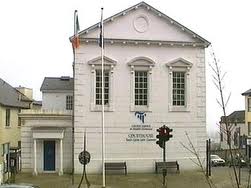 The man, 41, was charged with more than 180 alleged offences including a number for sexual assaults against seven minors.
He appeared before Letterkenny District Court this morning where three different Gardai read out charges against the accused.
Solicitor Frank Dorrian applied for bail for the man which was granted.
Garda Inspector Kevin Gately said he did not object to bail but said it should be with certain conditions which included signing on at a Garda station, surrendering his passport and not contacting alleged victims or their families.
Judge Paul Kelly ordered the man not to have any contact with the injured parties and adjourned the case for a later hearing.
DONEGALDAILY.COM – DONEGAL'S BIGGEST NEWS WEBSITE
ADVERTISE FOR JUST €3..click www.donegaldailyclassifieds.com
Tags: