A Ministerial meeting of the British-Irish Council will take place in Gaoth Dobhair next month.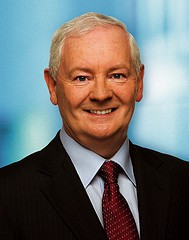 The meeting, which will consider minority languages and their place in the community, has been organised along with an international language conference which is also taking place in West Donegal.
Gaeltacht Minister Dinny McGinley confirmed the second Ministerial meeting of the Native, Minority and Lesser-Used Languages Group will take place in Gweedore on November 11th.
The meeting will concentrate on the subjects of youth, and the promotion of minority and native languages in the community, and the Council's work agenda for the next few years will also be discussed.
For two days before the Ministerial Council meeting, a language conference on young people's issues will also be held that week on the 9th and 10th November.
This is the first time that both the British Irish Council institutes, BIC and the conference organisers Network for the Promotion of Linguistic Diversity have organised such an event together.
Minister Mc Ginley says the conference will be attended by people across Europe.
DONEGALDAILY.COM – DONEGAL'S BIGGEST NEWS WEBSITE – BY A COUNTRY MILE.
ADVERTISE FOR JUST €3..click www.donegaldailyclassifieds.com