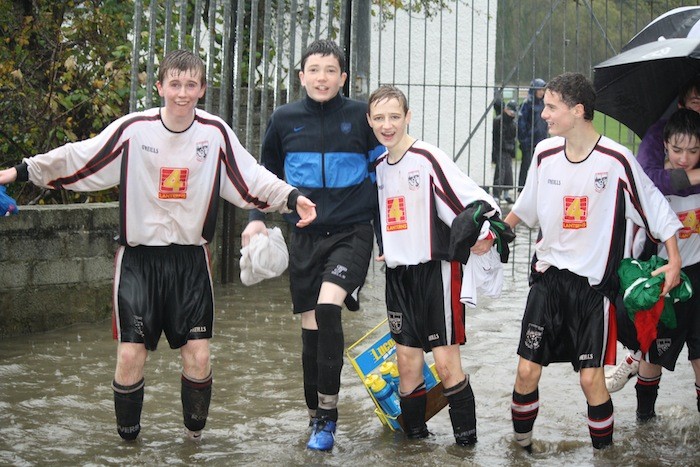 Letterkenny Rovers manager Liam O'Donnell has secretly hoped he could flood Cockhill Celtic's defence in the Under 16 National Cup.
But not even the man known across Donegal as Keadue could have planned for what happened next.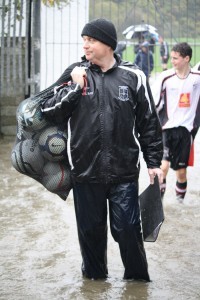 Because if O'Donnell had any concerns about his defence leaking goals – he needn't have worried.
Both Cockhill and Letterkenny togged out but had to eventually to submit to the elements.
If only they had brought the canoes and swimming trunks!
Ends
Tags: