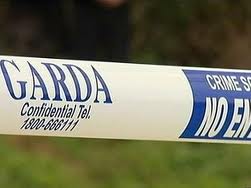 BREAKING NEWS: GARDAI are tonight hunting a "sinister" criminal gang which poses as social services inspectors in a bid to gain access to people's homes.
The crooks have tried to gain access to a number of homes in County Donegal, donegaldaily.com has learned.
Sources say that in one incident two men in their 30s and a woman around the same age tried to force their way into the home a married couple with a young child. The conmen and their female associate were Irish.
Garda sources say it is too early to speculate on what the motive for the incident was.
"It may have been to get into the house and steal money or other belongings," said one source.
"However the fact these people claimed to be from social services does raise the real fear that they may have been there to try to snatch a child. There is no hard evidence for this whatsoever, but it is something that will be looked at.
"The reality is that we just don't know and until these people are caught, the real motive won't be known."
The issue was also raised on the Shaun Doherty Show on Highland Radio earlier today when a similar claim was made.
Garda sources say that no-one should let any stranger into their home without proper identification and without checking the veracity of the claims being made.
And social work insiders also say that if the case was genuine, their professional inspectors would not have behaved in the manner described in the reported cases.
"We don't burst into people's homes, threatening them," said one senior official tonight.
"Even in extreme cases, there would usually be a court process beforehand and official documents involved. This appears to be a horrifying incident for the family concerned."
Follow us on www.twitter.com/donegaldaily
Follow us on www.facebook.com/donegaldaily
Sell anything on www.donegaldailyclassifieds.com
Tags: