The organisers behind this Saturday night's "Strictly Come Dancing" in Bundoran have confirmed that a celebrity judge is set to be parachuted into run an eye over proceedings in the Great Northern Hotel this Saturday night.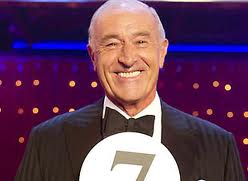 Sources have hinted that it might even be the real-life judge of the hit TV show Len Goodman!
The event is certainly catching the public imagination in south Donegal with ticket sales reported to be very brisk this week.
The extravaganza is the brainchild of local organisations, the Ballyshannon Musical Society, the Aodh Ruadh GAA club, the Abbey Centre Panto and Dark Daughter Productions and 20 locals have kicked off their slippers for dancing shoes and been engaged in weeks of intensive rehearsal under the watchful eye of choreographer, Suzanne Byrne.
On a week when the counting of votes will be very much en vogue, a first lady and gent of the dancing world will be elected in Bundoran on Saturday night next.
Indeed, some sneaky steppers have been grabbing any opportunity to get in some extra practice.
Rumours abound that the Aodh Ruadh dressing room has been transformed into a dance floor!
Local stars from Ballyshannon Musical Society, Aodh Ruadh CLG, Abbey Centre Panto and Dark Daughter Productions are diligently polishing their steps.
Among those taking part are John 'Mayor' Meehan, Val 'Flatley' Murray, Teresina 'Ginger' Barrett, Michael '007' McLoone and Mary 'Marilyn' Daly. So between the lifts, twirls and whisks they are itching to take to the floor. Doors will open at 7pm show starts at 8pm sharp.
Admission is €15 with tickets on sale throughout Ballyshannon and from the dancers themselves.
ENDS
Tags: