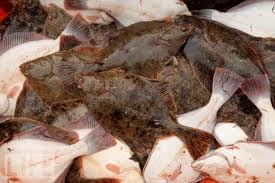 A GROUP of 12 ambitious seafood entrepreneurs from County Donegal have become the first in the North West region to benefit from a new intensive business development programme, writes Kitty O'Mara.
The official graduation ceremony took place yesterday in the Villa Rose Hotel, Ballybofey.
The Donegal Seafood Development Programme was introduced in the North East region after a similar syllabus was made available to participants in coastal communities in West Cork and Wexford.
Aimed at both start-up and existing seafood enterprises, the course was co-ordinated by BIM, the Seafood Development Agency, in conjunction with Donegal County Enterprise Board. Training and mentoring support was delivered by James Burke and Associates. The course is target driven and tailored to each of the company's specific needs, providing the companies with the necessary tools to achieve their business objectives.
Participants were mentored in core areas of business development including strategic planning, market trends and distribution and route to market. The entrepreneurs were also given a talk from one of Ireland's most well known business men and entrepreneurs, Bobby Kerr (chief executive of Insomnia and one of the dragons on RTE's Dragons' Den).
To get to grips with what is required to run a successful seafood business, the participants were given a tour of seafood businesses in Howth, Co Dublin. The group were given an insight into merchant seafood retailing from some of the famous seafood retailers in Howth including Nicki's Plaice. To learn more about distribution in the retail market, the group visited Oceanpath, one of Ireland's most successful seafood processors and met Lenny Fearon, executive chef from the Convention Centre Dublin, to understand the quality demands for seafood at larger functions.
Donal Buckley, business development and innovation manager BIM, believes that the new programme has ensured that local seafood companies are fully-prepared for the opportunities and challenges of a contemporary marketplace: "We're confident that the Donegal Seafood Development Programme will mean a boost for local seafood companies that are determined to strengthen their entrepreneurial skills and strategically develop their businesses.
Donegal is renowned for its quality seafood and the fishing industry is vital to the local economy. The demands of the marketplace mean that businesses in the region have to rethink and reposition themselves to ensure the products they are offering are innovative and value-added. After nearly ten months' intensive training, it is exciting to see that some of the companies have used what they have learnt on the course to develop a number of new products which, if brought to market, will generate sales and jobs for the Donegal area."
As a next step, BIM are in consultation with Letterkenny IT to develop a Seafood Innovation Hub in the northwest which will offer companies product development facilities and access to trained graduates to assist in growing their business capabilities.
Tags: