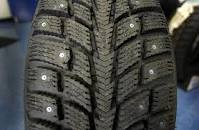 DONEGALDAILY.COM is scouring the county looking for the best deals to save you money.
And we think we've found you another cracker!
Kevin Doherty Motors at Coolboy, just outside Letterkenny, has snow tyres on sale from just €25. That's a huge saving on some other offers out there.
And unlike some outlets, he also has rims for sale….if you don't have the rims, you can't fit the snow tyres!
To avail of this offer call Kevin Doherty on 086 6000888 and quote 'Donegal Daily Deal of the Day'.
Follow us on www.twitter.com/donegaldaily
Follow us on www.facebook.com/donegaldaily
Sell anything on www.donegaldailyclassifieds.com
Tags: