An exit-poll carried out by Donegaldaily.com at a number of polling stations around the county shows the race between leading candidates Sean Gallagher and Michael D Higgins will go to the wire.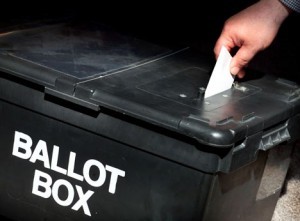 As also expected there is believed to be strong support for both Martin McGuinness and to a lesser extent Dana locally.
The poll was carried out at a number of polling stations in Letterkenny, Buncrana and Donegal Town.
Another aspect of the election is the decision by many not to vote in the two referendum also before the electorate out of apathy and lack of knowledge.
Voters in Letterkenny were being asked if they wanted the ballot papers for the referendums at all.
Counting in the Presidential elections begins at 9am in both Donegal constituencies with the Aura Centre in Letterkenny and the Finn Valley Centre in Ballbofey serving as count centres.
Speculation is mounting that the first count could be completed by the early evening and an overall idea on the next President could be known as the early hours of Saturday morning,
A number of representatives from the various parties are expected at both centres throughout the day to monitor proceedings.
Counting in the two referendum is not expected to begin until Saturday.
Follow us on www.twitter.com/donegaldaily
Follow us on www.facebook.com/donegaldaily
Sell anything on www.donegaldailyclassifieds.com
Tags: