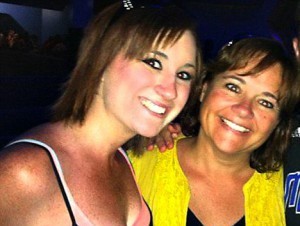 Beaten presidential candidate Dana Rosemary Scallon's niece has made a formal complaint to London police, alleging she was abused by her Donegal-based uncle John Brown.
Susan Gorrell, now 45, travelled from her home in Iowa last week to formally make a statement to officers in London.
Gorrell outlined two cases of abuse at a North London address in the 1970s. She also plans to sue Dana personally for libel over claims made during the Irish presidential election.
Dana's niece outlined to the Metropolitan police last week how she was abused twice in the 1970s in the Brent area of London by John Brown, her uncle and Dana's brother.
Brown, who acted as campaign manager during Dana's failed election bid, has repeatedly denied the allegations which first surfaced during a 2008 court case in Iowa.
He lives at Urris, near Clonmany and owns several houses in Buncrana and Newtowncunningham. He also has an address in London.
A spokesman for London's Metropolitan Police has told the Irish Mail on Sunday that complaints were lodged with the force.
"A 45-year-old woman made an allegation on Wednesday, October 26, regarding an historic assault that had occurred in the Brent area of northwest London in the 1970s. Specially trained officers from the Child Abuse Investigation Team are investigating."
* Mrs Gorrell is pictured above (right) with her daughter.
Tags: