Cycling grannies, bondage models wrapped in plugs and a trip backstage at the Grand Canal Theatre.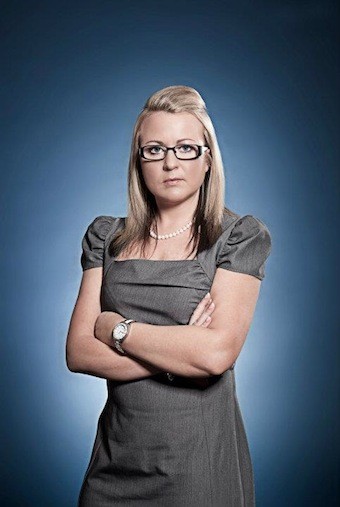 Life must be pretty boring for Apprentice star Joanne Sweeney-Burke back in Donegal.
The Letterkenny businesswoman once again managed to show her serious side and avoided Bill's axe on the TV3 show last night.
JSB was once again on the winning side as she and her fellow Apprentice wannabes made a billboard for B&Q.
Lame Louise finally bit the dust after showing less initiative than a garden gnome.
If the rest of the contestants continue coming up with the level of ideas they are currently pitching up, JSB should just ask Bill for the keys to her new office now.
The only surprise was that crappy Chris didn't beat Louise to it.
Our money is on either Chris or Conor getting the chop soon – or perhaps both.
Joanne is keeping her head down and watching the wannabe business heads fall one by one.
Next week the teams have to do an ad campaign for a new brand of Cadbury's chocolate.
Here's hoping JSB's chances don't melt like a bar of dairy milk.
Ends
Tags: