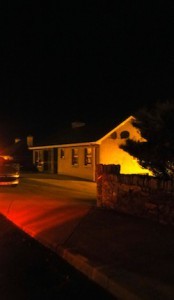 FORENSIC experts have completed the examination of the scene in Dungloe where the body of a man was found yesterday evening.
Sources say that gardai are now satisfied that the death is not suspicious.
The man who died is in his 30s and rented the property at Chapel Road in the town.
Follow us on www.twitter.com/donegaldaily
Follow us on www.facebook.com/donegaldaily
Sell anything on www.donegaldailyclassifieds.com
Tags: