A judge has described the case of a man who reached speeds of up to 190kph in a bid to escape Gardai as the most horrendous case of dangerous driving he has ever heard.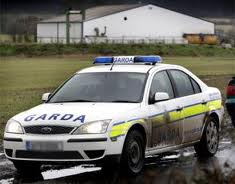 Martin Coyle led Gardai on a chase and crossed continuous white lines with his hysterical pregnant girlfriend and her friend in the back seat.
Coyle, 23, of Main Street Carrigans, Co Donegal, was spotted by Gardai in a silver Honda Accord car at 3.35am on August 6th last in Letterkenny.
Gardai recognised Coyle, who had already been disqualified from driving, and activated their siren and flashing lights.
Coyle, who had been drinking, immediately took off and drove from Letterkenny out to the dual carriageway towards Derry reaching horrific speeds of up to 190kph.
He was eventually caught and apprehended by Gardai at Drumardagh near the Derry roundabout.
Solicitor Patsy Gallagher pleaded for his client saying he panicked when he saw the Gardai.
He asked Judge Paul Kelly to consider imposing a community service order considering Coyle was due to become a dad soon and also had the chance of employment.
However Inspector David Kelly objected saying the accused had already been banned from driving and such a sentence would send out all the wrong messages.
In reply Mr Gallagher said this was not a court of vengeance and pleaded for his client.
However Judge Kelly said he had a duty to protect Gardai and the public.
"This was a ferocious piece of driving in which he showed complete disregard for the lives of people around him.
"It is one of the most serious cases I have come across and it is the highest speed I have heard of.
"I am not surprised his girlfriend was hysterical because he drove in an appalling manner," he said.
He found Coyle guilty of drink driving, dangerous driving and driving without insurance and sentenced him to a total of six months in prison.
He also fined him €500 and disqualified him from driving for fourteen years.
At hearing. This story is strictly copyright donegaldaily.com.