The brave wife of singing sensation Daniel O'Donnell has admitted she still battles thoughts of suicide.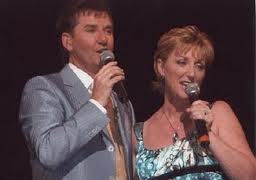 Despite finding love and happiness and having a very wealthy lifestyle, Majella O'Donnell says she knows she has a medical condition that she will have to battle fiever.
"I'm in another life with Daniel at times. But the one constant thing that is always there is depression.
"That is part of me and will always be part of me.
"You can have all the money in the world and be thinking about suicide at the same time," she admitted.
Majella will tell her heartbreaking story to RTE's Would You Believe programme tonight (SUN) at 10.35pm.
But as well as her battle with her illness, Majella also reveals the wonderful life she has had since meeting Daniel in Tenerife, falling in love with him and finally walking down the aisle.
And she says Daniel understands her battle with her condition.
"Usually when I feel low, the overwhelming thing is that I want to be left alone and to be alone.
"I can say that to Daniel and he understands," reveals Majella.
She also reveals how herself and her husband made a vow to eachother to pray that her annulment from her first marriage would be through in time for her to marry the Donegal singer.
"We decided the two of us would say the rosary every single night, hoping and praying that it would, and it did," she said.
Ends
Tags: