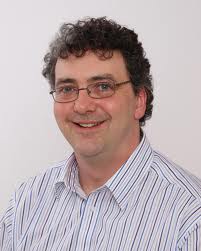 INDEPENDENT TD Thomas Pringle has angrily denounced the Government over funding for Letterkenny General Hospital.
Speaking in the Dáil Deputy Pringle insisted the Government increase the Budget for Letterkenny General Hospital to ensure they can provide adequate services for the people of Donegal.
"It is vitally important to put our health and hospital services at the forefront. Letterkenny General Hospital is a hospital that is consistently the most efficient in the country."
"A total of 93% of the activity in Letterkenny General Hospital is non-elective, emergency services.  Approximately 120,000 patients pass through the hospital every year.
"So much for money following the patient    "This shows that regardless of what one does one will be hammered by cuts."
"Since 2009, staff have, been reduced by 113 because of the senseless embargo on recruitment imposed on the hospital. The recruitment embargo has resulted in a reduction of nine members of staff in the X-ray department in Letterkenny General Hospital with community x-ray services staff having to be brought in to keep the unit open. "Nevertheless, the hospital continues to provide care for patients, although under unbearable circumstances.
"At what point will our health services become dangerous with not enough staff to keep them going?"
He added: "The minimum amount needed to keep this hospital the most efficient in the country is approximately €104 million each year."  The budget has been cut by €20 million, from €115 million to €95 million.  This year the hospital will have a substantial deficit and next year the indications are that there will be a further 7% cut in its budget, which will bring it down to €90 million.
"Money does not follow the patient in this health service, "it will not happen as long as the diktat of the IMF-EU troika and the Fine Gael and Labour Party Government continues to hold sway.
"The HSE must ensure that services in Letterkenny are protected by providing €104 million per year. I ask the Government to show in 2012 that money follows the patient and ensure that Letterkenny General Hospital's budget is not reduced again. It Is maintaining its services but it is constantly hammered by repeated budget cuts."