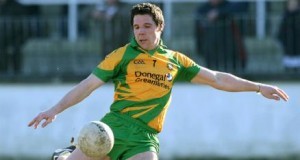 KEVIN Cassidy and his wife Sarah will not be allowed to travel with the Donegal team to Florida later this month.
The defender is understood to have hoped that he could go on the team's trip which was organised to celebrate the team's successes this year.
But because he was dropped from the squad, he won't now be able to go.
A friend told us today: "Kevin is gutted that this has come to this.
"He was hoping that he would be able to go as it wasn't training, it will be recreation, but he's off the guest list – and of course so then too is his wife."
It's understood the Gaoth Dobhair man plans to go to Florida anyway, on a private trip with his family.
© 2011 donegaldaily.com, all Rights Reserved
The copying, republication or redistribution of donegaldaily.com Content, including by framing or similar means, is expressly prohibited by law.
Follow us on www.twitter.com/donegaldaily
Follow us on www.facebook.com/donegaldaily
Sell anything on www.donegaldailyclassifieds.com