APPRENTICE boss Bill Cullen branded Joanne Sweeney-Burke a control freak – and then stopped short of firing her on the latest edition of TV3's The Apprentice!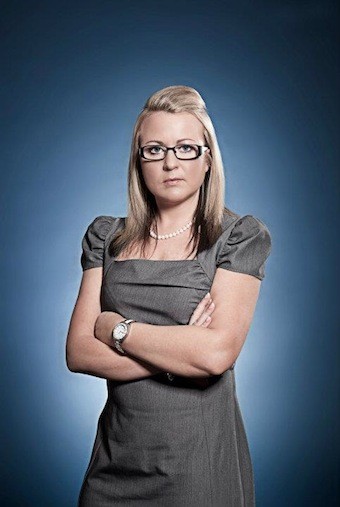 The Donegal businesswoman was project manager in the latest task…AND LOST…but managed to survive.
But she will have Bill Cullen's words ringing in her ears as he instead fired Suzanne.
Joanne, 33, from Downings, lost the guerilla marketing campaign task and was forced to bring Conor and Suzanne back into the boardroom where Bill blasted: "You're a control freak."
And Conor accused the Letterkenny-based media company boss of acting "as if you're my mammy."
The feisty Donegal businesswoman hit back, accusing the self-styled 'baby-faced assassin' of being supportive when a task was going well – and jumping ship when it wasn't.
Unseen footage shown later showed Joanne and Conor bickering in the car on the way back to The Apprentice house.
Back in the Boardroom, Bill Cullen said Joanne just "should have done better."
And he told fans of the show on his Facebook page: "That'll toughen Suzanne up anyway and best of luck to her in the future. Lesson learned at least!"
© 2011 donegaldaily.com, all Rights Reserved
The copying, republication or redistribution of donegaldaily.com Content, including by framing or similar means, is expressly prohibited by law.
Follow us on www.twitter.com/donegaldaily
Follow us on www.facebook.com/donegaldaily
Sell anything on www.donegaldailyclassifieds.com
http://www.derryjournal.com/news/local/rivermedia_in_oceangate_probe_1_2120821
http://www.asa.org.uk/ASA-action/Adjudications/2009/6/River-Newspapers-NI-Ltd/TF_ADJ_46380.aspx
Tags: