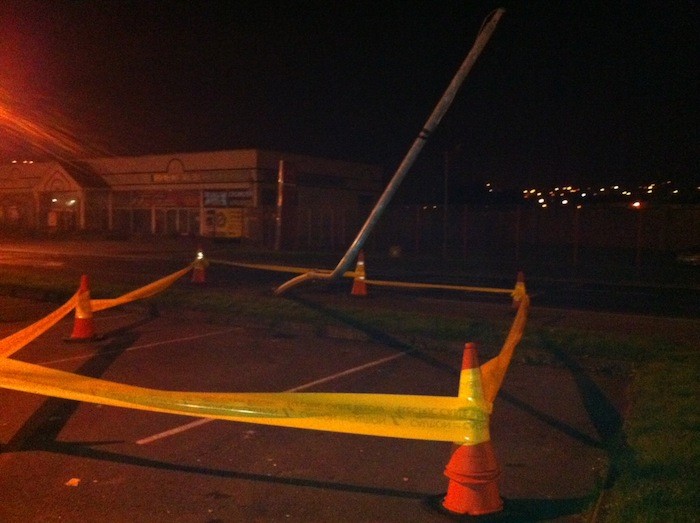 This is the scene last night after a lamp-post was brought tumbling to the ground in the heart of Letterkenny.
The accident happened on the link Road close to McDonalds Fast Food outlet.
It appears that a car smashed straight into the post.
It is still unclear if anybody was hurt during the smash.
The area was sealed off and the lamp-post is expected to be removed later today.
© 2011 donegaldaily.com, all Rights Reserved
The copying, republication or redistribution of donegaldaily.com Content, including by framing or similar means, is expressly prohibited by law.
Follow us on www.twitter.com/donegaldaily
Follow us on www.facebook.com/donegaldaily
Sell anything on www.donegaldailyclassifieds.com
http://www.derryjournal.com/news/local/rivermedia_in_oceangate_probe_1_2120821