The Twin Towns of Ballybofey and Stranorlar have been dealt a blow after Tesco was refused planning permission for a giant supermarket.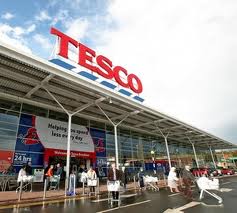 Planning permission had been granted last May for the store by Donegal County Council on the Donegal Road on the outskirts of the town.
However An Bord Pleanala has turned down the development which could have created up to 100 full and part-time jobs.
The total size of the development was to be 4,309 square metres and it included a new right hand turn off the N15 on the main Ballybofey to Donegal Town Road.
It also included car parking for 256 cars and there was hopes that at least 50 jobs would be created as a result of the new store opening.
Local county councillor Martin Harley told Donegaldaily.com that he was very disappointed with the latest refusal.
"I have always said that I thought this would be a good development for the people of the Twin Towns. Where else are we going to find 100 jobs?
"I know there might have been concerns from smaller businesses about such a large development.
"But Tesco interviewed more than 1,500 local people and more than 60% said shopped outside of the Twin Towns anyway.
"I'm not sure what the reasons are for turning down the planning permission but I do think that we should continue to see if we can get this development back on track," he said.
The development was objected to by independent grocers group RGDATA who claimed the development would have an adverse impact on the existing town centre and encourage car dependence.
The planning refusal is the latest in a long saga involving the supermarket giant's attempt to build a supermarket in the town.
The company was granted planning permission to build a store in 2005 but the decision was turned down after an appeal to An Bord Pleanála by a Galway planning agency on behalf of Shane Fitzgerald.
This time Northline Developments on behalf of Tesco was granted planning permission to build the store by Donegal County Council.
The latest refusal of planning by An Bord Pleanala comes just a few weeks after Lidl opened a new store in the town.
© 2011 donegaldaily.com, all Rights Reserved
The copying, republication or redistribution of donegaldaily.com Content, including by framing or similar means, is expressly prohibited by law.
Follow us on www.twitter.com/donegaldaily
Follow us on www.facebook.com/donegaldaily
Tags: