Donegal MEP Pat The Cope Gallagher has called on the European Parliament to translate its website in Irish like every other EU Institution.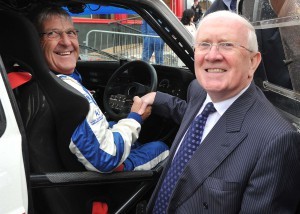 Deputy Gallagher made the plea in Strasbourg during an Order of Business meeting.
Following his intervention, the President of the European Parliament Jerzy Buzek promised to personally investigate the matter. Pat the Cope has also written to President Buzek requesting swift action.
Pat the Cope Gallagher said too long has passed without the Irish language being officially recognised.
"It is now almost five years since Irish became one of the 23 official languages of the European Union, on 01 January 2007. The European Parliament, however, still has its website in all languages except Irish."
"When the Irish language derogation was renewed by the Council for a further five years on 20 December 2010, the institutions of the Union undertook to continue to take steps to improve public access to information in Irish on the activities of the Union."
"The European Parliament is the only directly elected institution of the European Union and it is extremely disappointing that it is the only institution yet to translate its website into Irish."
Tags: