A trainee chef was warned by a judge that he could find himself behind bars cooking for prisoners if he does not "cop on."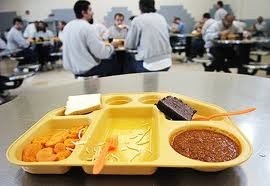 Barry McBride of Downings kicked a taxi outside the Golden Grill Nightclub in Letterkenny, Co Donegal on September 22nd last.
When the taxi-driver alerted Gardai, McBride became abusive and told Gardai to "***k off."
Letterkenny District Court heard McBride had previous convictions for public order, threatening behaviour and urinating in public.
Defence solicitor Patsy Gallagher said McBride, 23, was a talented chef who is currently in France doing job interviews but had a slight drink problem.
However Judge Paul Kelly said "He is running out of rope. He would want to cop himself on or he will be 'cheffing' for guests of the State."
He fined McBride a total of €400.
© 2011 donegaldaily.com, all Rights Reserved
The copying, republication or redistribution of donegaldaily.com Content, including by framing or similar means, is expressly prohibited by law.
Follow us on www.twitter.com/donegaldaily
Follow us on www.facebook.com/donegaldaily
Sell anything on www.donegaldailyclassifieds.com
Tags: