A Letterkenny man has been sent forward for trial in connection with an alleged assault outside a nightclub in which four people including a Garda were seriously injured.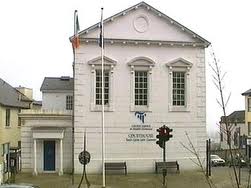 The Director of Public Prosecutions has said John Boyle must appear before a judge and jury at Letterkenny Circuit Court in January.
Boyle, 46, of Leck Cottages, Oldtown, Letterkenny was charged with different counts of assault causing harm.
Another charge under Section 9 of the Firearms and Offensive Weapons Act was dropped.
The alleged attack happened outside the Voodoo Nightclub on Lower Main Street around 1am on August 14th last.
As a result of the attack, a Garda Sergeant and three nightclub doormen were injured and had to receive treatment at Letterkenny General Hospital.
The owners of the nightclub, Jason and Sharon Black, condemned the attack on their employees and on the Garda Sergeant who was named locally as Aidan Doherty from Buncrana.
© 2011 donegaldaily.com, all Rights Reserved
The copying, republication or redistribution of donegaldaily.com Content, including by framing or similar means, is expressly prohibited by law.
Follow us on www.twitter.com/donegaldaily
Follow us on www.facebook.com/donegaldaily
Sell anything on www.donegaldailyclassifieds.com
Tags: