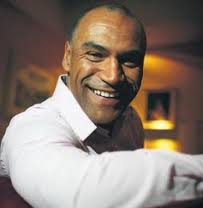 Donegal artist Kevin Sharkey has revealed his warts and all autobiography is almost complete.
The former TV presenter and acclaimed painter is set to lift the lid on growing up as the first black child in Killybegs.
Sharkey, 50, was born in Dublin but adopted by a family in the fishing village.
The life story of the often-troubled painter tells how he has battled with his sexuality.
It will also reveal how he found fame and fortune through his art only to lose it all again.
Then in 2008 when his world fell apart, Sharkey will reveal how he became a gigolo to make ends meet.
Sharkey said he has found his comfort and peace writing his life-story.
"I have never been happier than I am now. This book feels like a huge weight has been lifted off my shoulders.
"It's great to be putting it al down so I can put it all behind me," he said.
Tags: