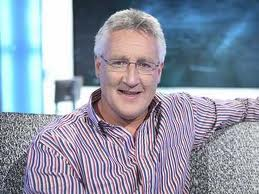 TV pundit Pat Spillane has done a shock u-turn on Donegal – and defended the tactics employed by Jim McGuinness!
The Donegal boss and the coaching staff were widely criticised for using defensive tactics in the run to the All-Ireland semi-final.
However, Spillane has now backed the manager over the issue.
"McGuinness did a damn good job with Donegal this year," said Spillane in his regular Sunday World column.
"They were organised, focused and disciplined, and McGuinness was well within his rights to employ whatever tactics he thought necessary to win matches.
"He's not in the entertainment business; it's all about achieving results.
"His record in 2011 speaks for itself – Ulster champions, promotion to Division 1 (of the National Football League) and his team boasted the best defensive record in this year's championship. So Donegal fans can rightly argue that the end justified the means."
Spillane couldn't resist having one dig though, adding: "Unfortunately, though, this analysis ignores the elephant in the room. Donegal didn't win the All-Ireland in 2011. They didn't even reach the final."
"In other words, they came up short."
Tags: