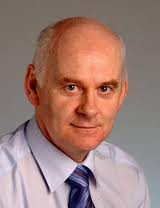 SINN Fein tonight joined Labour and Fine Gael in opposing a higher levy on septic tank registration.
During the Water Services ( Amendment) Bill 2011 tonight a Fianna Fail amendment, proposed by Senator Brian O Domhnaill, to copy the model used in Cavan was proposed which would levy €200 fee every 7 years to properties with septic tanks.
Said Senator Jimmy Harte of Labour: "This is in contrast to the Minister's proposal to have a one -off € 50 euro fee set in law.
"The proposal by FF would cause havoc in the rural areas and the amendment from FF was opposed by Labour, Fine Gael and Sinn Fein.
"I'm delighted that this was defeated and it shows that the FF tactic of bringing in 81 amendments to this Bill is just scaremongering and they have scored an own goal.
"I hope the puplic can see through the actions of a party that failed to bring in legislation in 2009 that they now oppose, it's GUBU stuff. "
© 2011 donegaldaily.com, all Rights Reserved
The copying, republication or redistribution of donegaldaily.com Content, including by framing or similar means, is expressly prohibited by law.
Follow us on www.twitter.com/donegaldaily
Follow us on www.facebook.com/donegaldaily
Sell anything on www.donegaldailyclassifieds.com
http://www.asa.org.uk/ASA-action/Adjudications/2009/6/River-Newspapers-NI-Ltd/TF_ADJ_46380.aspx
http://www.derryjournal.com/news/local/rivermedia_in_oceangate_probe_1_2120821
Tags: