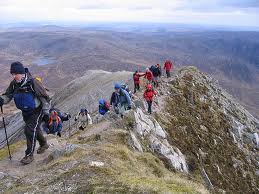 One of the largest ever simulated rescue exercises ever seen in the county will take place this weekend.
The joint exercise has been planned for this Saturday at Finner Army Camp.
It has been organised by the volunteers of the Donegal Mountain Rescue Tean.
It will be the first large scale Army AER Corps exercise in the North West and will include mountain rescue volunteers from Sligo, Leitrim and Mayo.
"The Army AER Corps and MRT operational methods will be shared followed by extensive training in helicopter drops and pick ups," said a DMRT spokesman.
Tags: