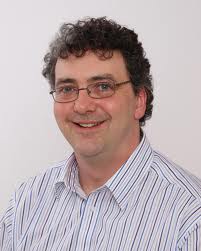 Independent TD Thomas Pringle has today condemned the closure of the Killybegs Branch Library by Donegal County Council.
"The closure this week of the Killybegs library is a devastating blow for the whole community and surrounding areas of the fishing town," he said.
"This has happened as a direct result of the austerity measures being pursued by the Fine Gael/ Labour government. The ridiculous public service embargo being imposed by the government has left the council with no option but to close the library as they are prevented by the embargo employing another part-time librarian.
"The senior management in the council has also decided not to apply for an exemption except in situations where public safety is threatened. The loss of this community facility will affect a great many people particularly when the library has become busier and busier as the recession has bitten deeper' said Pringle.
"During the 1980's libraries were closed in Pettigo and Rathmullan and they have never been restored. Now we see that Killybegs and other libraries are closing and if they are lost now they will never be replaced. What will be left of our communities and society after another three years of continuous austerity?" asked Pringle.
"Donegal County Council have to immediately apply to the Department of the Environment for an exemption to reopen Killybegs and keep the other libraries open. It should go without question that providing library services is a vital public service from the council' said Pringle.
"The people of Donegal deserve the full services of the council and should call on Fine Gael and Labour to stand up for the people and tell Europe and the Troika that they will no longer destroy Irish society to bailout German and French banks," he added
© 2011 donegaldaily.com, all Rights Reserved
The copying, republication or redistribution of donegaldaily.com Content, including by framing or similar means, is expressly prohibited by law.
Follow us on www.twitter.com/donegaldaily
Follow us on www.facebook.com/donegaldaily
Sell anything on www.donegaldailyclassifieds.com