THOUSANDS of people from all across the county are in Donegal Town for its mouth-watering Taste of Christmas Festival today.
The event got under way at 11am at the Abbey Hotel in the town and continues through until 7pm.
There's lots of food and craft stalls and some expert chefs on hand to show you how to make the perfect Christmas.
Is there a better way to spend a Saturday?
Further details in the poster!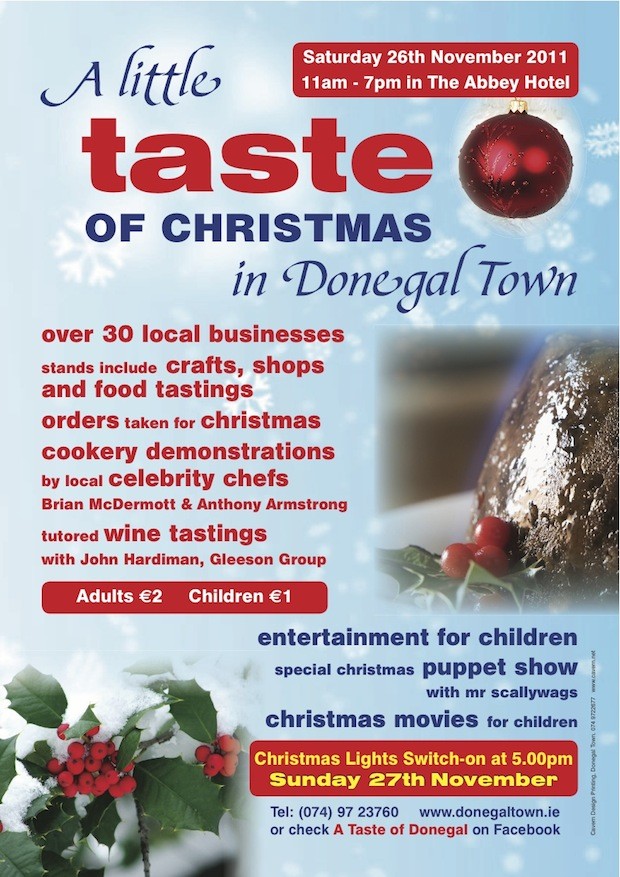 Tags: