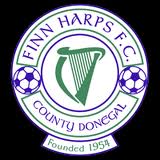 THERE'S nothing like money to cause a row – and that is what has happened after Donegal County Council yesterday gave Finn Harps a €20,000 lifeline.
Senior soccer fans in the county are delighted with the move, as are businesses in the Twin Towns which benefit from travelling teams and their supporters.
Cllr Barry O'Neill said Finn Harps was more than just a football club but a symbol of sport in Donegal and said the club should be helped in a time of crisis.
Finn Harps chairman Joey O'Leary said the club employed 22 people last year and was more than just a football club.
"This money will go directly into the club. We have structural work to do and this is emergency funding.
"Times are tough but the reality is that if we do not get this money then Finn Harps will close," he said.
But those who have no interest in sport aren't so happy.
And they're saying so…on donegaldaily.com.
Your views are welcome in our comments section below. Foul language or ludicrous claims however will be moderated or excluded.
Tags: