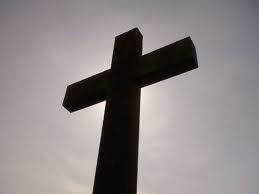 THE organisation representing Catholic priests has hit back at how innocent clergy have been treated – and accused some bishops of being more interested in media perception.
The Association of Catholic Priests said it welcomed audits of six dioceses – including Raphoe and Derry – from the National Board for Safeguarding Children.
But the organisation went on: "We would like to draw attention to one statistic that has been revealed by the report. In all, allegations were made against 85 priests. Eight of those were convicted of a criminal offence. In some other cases a settlement was made with the alleged victim.
"But that still leaves a substantial number of priests against whom no inappropriate behaviour was criminally or civilly established. But what we can say for certain is that each of these was immediately removed from ministry, most in a public way that brought shame and disgrace on them and on their families, and often caused great upset in their parish communities.
"Many of them have remained in a limbo situation for years, asserting their innocence but having no way of clearing their name. To quote one expert legal opinion, the way they have been treated "offends the very basic and fundamental principles of natural justice and fair procedures".
"We believe that many bishops, in their great desire to implement the child protection guidelines, and to be seen by the media to be doing so, have lost sight of the rights and entitlements of priests to their good name and reputation."
The organisation added: "We would wish to balance this debate by asserting this right, and stating that in attempting to make right the wrong done to victims of abuse another group of people – innocent priests whose reputations, character and lives have become collaterally and often permanently damaged without any possibility of redress – may be victimised in a different way.
"This concern, we believe, should be a constituent part of the ongoing debate."
© 2011 donegaldaily.com, all Rights Reserved
The copying, republication or redistribution of donegaldaily.com Content, including by framing or similar means, is expressly prohibited by law.
Follow us on www.twitter.com/donegaldaily
Follow us on www.facebook.com/donegaldaily
Sell anything on www.donegaldailyclassifieds.com
Tags: