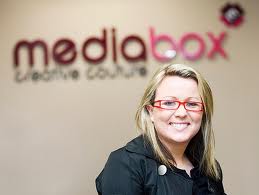 DONEGAL business woman Joanne Sweeney-Burke announced tonight that she will get FIRED on the Apprentice on Monday.
In a message posted on her Facebook page, the Downings woman said: "I'm sad to say I pack my bags this week."
Fans are already reacting in disbelief…with one posting: "Don't you pack your bags every week."
Another fan Ciaran Nolan fumed: "NO WAY JOANNE… I am devastated, everyone is talking about you and how you deserve to win! Even lastnight at work when I said I was from Donegal people were asking did I know you an on about how you deserved to win! Bill is nothing but a tool.."
Carol Mulhern just doesn't believe it though, saying: "Don't believe it for a second!!!! As if u'd be allowed to tell before the show airs on Monday nite."
And Kieran McGrath insisted: "this is a conspiracy to boost rating s joanne……."
Asked if she was leaving The Apprentice – or just comes close to getting fired, Joanne refused to comment.
© 2011 donegaldaily.com, all Rights Reserved
The copying, republication or redistribution of donegaldaily.com Content, including by framing or similar means, is expressly prohibited by law.
Follow us on www.twitter.com/donegaldaily
Follow us on www.facebook.com/donegaldaily
Sell anything on www.donegaldailyclassifieds.com
Tags: